Owner's title insurance is an optional, one-time charge that insures title to real estate for as long as the insured owns the property, subject to policy provisions. Clients often ask whether they need this coverage, whether lender's title insurance suffices and how it all really works in practice. Some clients elect to self-insure or to go without the coverage. Depending on the circumstances this may make sense, but I have seen many examples where coverage was quite helpful.
Recently, I learned of a homeowner who discovered an undischarged prior owner mortgage on his residence. The mortgage encumbered the residence and an unrelated commercial property owned by the previous homeowner. The registry of deeds indexed the mortgage against the commercial property but not against the residence. In this circumstance, following standard title examination practice, there was nothing on record that would enable the new homeowner's title examiner to find the mortgage.
Often when an undischarged prior owner mortgage is found, the mortgage has been paid off and all that needs to be done is to obtain a discharge from the bank. However, this case was more serious as the loan had not been paid off and the commercial lender did not have an obligation to discharge the mortgage. This unexpected encumbrance threatened to prevent a refinance of the property and result in litigation. There was no fault by the title examiner or the homeowner's attorney, but this was of no comfort to the homeowner.
Fortunately, this homeowner purchased an owner's policy of title insurance. Upon notification of the claim, the title insurer promptly made arrangements with the lender to obtain the discharge of mortgage, allowing the refinance to occur at no cost or expense to the homeowner. Had a lender's policy of title insurance been in place, but not an owner's policy, the title insurer would have declined coverage. The homeowner would have had to pursue matters on his own and incur the costs.
When buying real estate, strongly consider purchasing an owner's policy of title insurance and consult with your attorney about all of the risks covered by the policy. If electing not to purchase an owner's policy, make sure you are aware of the benefits of coverage and the risks of not having a policy in place.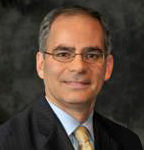 Robert Finkel has more than 20 years of experience in real estate law, general business and corporate matters, employment law and non-profit law. He has assisted many clients with the acquisition, development, leasing, refinance and sale of commercial and residential real estate properties
Robert enjoys working closely with clients to help bring their transactions to a successful conclusion, whether it's the purchase, leasing, refinance or sale of real estate; a business loan secured by real estate and business assets; or the purchase, financing, investment in or sale of a business.
A founding partner of KCL, Robert is a member of the firm's Real Estate Practice Group.