Court Dismisses Contractor's Claim Against Property Owner
Summary
In a recent Massachusetts Superior Court ruling on a motion for summary judgment in Cumberland Farms, Inc. ("CFI") v. Tenacity Construction, Inc. ("Tenacity"), Suffolk Superior Court, No. 15-1589-BLS2, 11/30/16, the Court dismissed the contractor, Tenacity's, claim against the property owner, CFI, for lost productivity due to winter conditions based on a comprehensive no damages for delay clause ("NDDC").
The Ruling
CFI and Tenacity entered into a general contract in which Tenacity agreed to construct two commercial buildings for CFI. Work on both buildings was substantially delayed for reasons for which Tenacity was not responsible.  As a result, Tenacity unexpectedly had to work through the winter months. CFI paid Tenacity for additional work which had to be performed due to the winter conditions as required by the contract.  However, Tenacity was not satisfied with those payments and demanded, in addition, an "equitable adjustment " of the contract price to account for "diminished productivity" and "decreased efficiency" caused by the winter conditions.   ("Equitable adjustment" is applicable where notions of fairness entitle a contractor to more money.) CFI refused to pay Tenacity any additional money based on the NDDC which provided:   "[S]hould Contractor's performance …be interfered with, delayed…or disrupted..in the…prosecution or completion for reasons beyond Contactor's control… Contractor's sole remedy shall be an extension of time in which to complete the Work….Contractor may not recover…any damages due to work inefficiency or loss of productivity…"  CFI gave Tenacity extensions of time commensurate with the delays to both buildings.
The Court based its dismissal of Tenacity's claim for an equitable adjustment of the contract price on the following grounds and principles:  A contractor cannot recover under the equitable adjustment theory (a) where the contract itself prevents recovery of the damages sought and/or (b) where the contract already provides a means to compensate the contractor for the damages sought.  In other words, because the NDDC precluded monetary damages for interference, delay, disruption, inefficiency, or loss of productivity, Tenacity could not recover such damages.   And because the contract expressly addressed compensation for costs resulting from winter conditions — "any work requiring winter conditions and/or costs shall be completed on a time and materials basis" (this clause was the basis for CFI's additional work payments to Tenacity) –Tenacity could not recover for winter conditions under an alternative theory of recovery.
Take Aways
Careful contract drafting is critical.  Based on earlier appellate court decisions, the Superior Court could have given Tenacity the relief it sought even with a NDDC had the clause only precluded recovery for "delay" but did not preclude recovery for "disruption."
NDDC clauses are enforceable in Massachusetts even if the results appear to be unfair to the contractor.   Tenacity was fortunate here because the contract required CFI to pay for the additional work caused by the winter conditions.  Such clauses are not typical when the contract includes a strong NDDC.
About the Author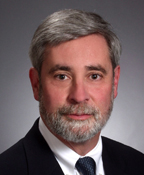 Maury Lederman has over 35 years of experience in construction law and litigation.  He represents all players in the construction industry: public and private owners and developers, construction managers, general contractors, subcontractors, designers, and materials manufacturers.  He represents clients in contract preparation and negotiation, problem-solving and preservation of rights during construction, and all types of dispute resolution:  mediation, arbitration and litigation.
Maury can be reached at 781-997-1610 or mlederman@kcl-law.com