Andra Hutchins was quoted in "Without Her Consent," which appeared in Inside Higher Ed on February 9, 2022. The article discusses the 65-page Title IX lawsuit filed by three female anthropology graduate students against Harvard University over the handling of sexual misconduct complaints involving anthropology professor John Comaroff. One of the most shocking allegations in the case is that Harvard University obtained the private therapy records of one of the plaintiffs without her consent and disclosed them to professor Comaroff as part of an internal investigation.
Experts quoted in the article state that the university had no right to obtain the plaintiff's mental health records from a third-party provider without her consent. Andra noted that "therapy records are protected by psychotherapist-patient privilege (something akin to attorney-client privilege)." She further stated "Unless the school has an agreement with and a release from the student to provide access to those records or speak to the student's therapist—which can be the case if a student is placed on involuntary leave due to a mental health issue—there should be no reason that a school would be able to obtain a student's psychotherapy records. As far as investigations under Title IX (the federal law against gender-based discrimination in education) go, questions from the investigator seeking information about the student's psychological records aren't permitted unless the student has given written consent. Schools have to follow state and federal health-care privacy laws throughout the Title IX process."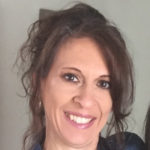 Andra J. Hutchins has 20 years of experience representing individuals, families, employees and health care professionals in education law, domestic relations, employment law, business litigation and professional licensure matters. Andra's practice is focused on helping people in complex legal and emotionally charged situations receive fair and equitable treatment. She understands the laws and regulations and is a strong advocate for her clients in both the courtroom and at the negotiating table.