Kerstein, Coren & Lichtenstein, LLP – a full service law firm in Wellesley, Massachusetts – is pleased to announce that Anna M. Corti has joined the firm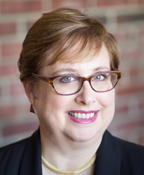 as a Partner in the Estate Planning Group. Anna has more than 25 years of experience in trust and estate planning and administration. She is a trusted advisor who develops long-term relationships, often multigenerational, with individuals and families. Her in-depth knowledge and careful planning enables her clients' estate plans to evolve as their family and financial situations change over time.
Anna has earned a reputation for tackling complicated estate and estate tax issues. She is well-versed in post mortem techniques used to reduce estate taxes and recently helped the heirs of an estate save almost a million dollars in capital gains tax. Anna's experience includes preparing wills, trusts and medical directives as well as federal and state estate and gift tax returns. She also routinely represents clients with fiduciary and beneficiary issues before Probate Courts in Massachusetts.
A senior partner in KCL, E. Steven Coren, emphasizes that "With an LLM from the prestigious Boston University School of Law graduate tax program, Anna is in the upper echelon of estate planning attorneys with her specialized knowledge of sophisticated tax planning in the context of estate planning strategies. This is truly an asset to clients looking to grow and preserve their wealth."
Actively involved in her community, Anna has served as a volunteer with numerous organizations including the Wayland Home Depot, a community retail shop that sells works from local artists with net proceeds benefiting local charities.
Anna received her B.A. from Union College and her J.D. and LL.M. from Boston University School of Law.
Anna Corti can be reached at 781.997.1582 or acorti@kcl-law.com.