KCL attorney Andra J. Hutchins successfully represented an employer in a lawsuit brought by a former employee. The former employee filed a lawsuit in Superior Court alleging breach of contract, fraud, negligent misrepresentation, breach of warranty, and violation of Chapter 93A, the Massachusetts Consumer Protection Act. KCL's client won on summary judgment and the employee appealed to the Appeals Court. After both parties submitted appellate bri efs, a 3 judge panel of the Appeals Court affirmed the lower court's ruling dismissing the former employee's lawsuit.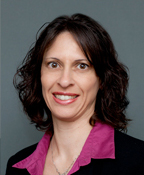 Andra J. Hutchins has 20 years of experience representing employees, individuals, families, and health care professionals in employment law, business litigation, professional licensure, education law, and domestic relations matters. She represents both employees and management in employment related issues, including discrimination, enforcement or defense of non-competition agreements, and wrongful termination cases.
Ms. Hutchins can be reached at ahutchins@kcl-law.com or 78 1-997-1564.