Attorney E. Steven Coren's article "Doing Justice" was featured in the Boston Bar Association's "Beyond the Billable" blog on August 13, 2019. Read about why he decided to represent the client who was referred to him by the BBA's Lawyer Referral Service program and the strategies he used to secure a jury verdict in the difficult invasion of privacy/emotional distress case.
About Attorney E. Steven Coren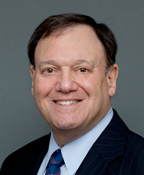 Attorney E. Steven Coren has more than 40 years of experience representing individuals and families in personal injury cases, divorce and family issues, and probate litigation. As a civil litigator, he has appeared in most courts in Massachusetts and the United States District Court in Massachusetts. He is an approved mediator for the Middlesex Probate and Family Court and was formerly a Hearing Officer for the Board of Bar Overseers (2006-2012). Attorney Coren is Chair of the firm's Personal Injury practice group and a founding member of the firm.