KCL partner Steve Coren appeared on Radio Entrepreneurs "For the Record" to discuss how business owners can protect their businesses and their personal assets. During the interview, Steve highlighted the importance of forming the proper entity for a business and securing adequate insurance coverage to protect the business and the personal assets of the owner(s). To learn more, listen to Steve's interview https://bit.ly/2xBT2fd.
About Attorney E. Steven Coren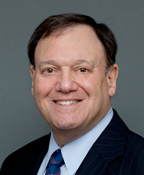 Attorney E. Steven Coren has more than 40 years of experience representing individuals and families in personal injury cases, divorce and family issues, and probate litigation. As a civil litigator, he has appeared in most courts in Massachusetts and the United States District Court in Massachusetts. He is an approved mediator for the Middlesex Probate and Family Court and was formerly a Hearing Officer for the Board of Bar Overseers (2006-2012). Attorney Coren is Chair of the firm's Personal Injury practice group and a founding member of the firm.