Kerstein, Coren & Lichtenstein is pleased to announce that William J. Morrissey has joined the firm as an associate. A former Assistant District Attorney, William prosecuted numerous misdemeanors and felonies on behalf of the Commonwealth of Massachusetts, including domestic violence, drug offenses, OUIs, crimes against persons and crimes against property. William's prosecution experience provides him with a unique perspective that he will leverage to defend individuals charged with criminal offenses.
"William is a tremendous asset to clients charged with alleged criminal violations. He is well-versed in criminal defense and victim representation and is intimately familiar with the strategies used by prosecutors when trying cases," said Milton Kerstein, managing partner at KCL. "We look forward to William's contributions to the firm and the skill set he brings to clients who are facing a difficult time in their lives."
In addition to criminal law, William will assist clients with a variety of legal issues, including litigation, business law, family law, civil rights, estate planning and employment law. He has a wide range of professional experience, which he relies upon to provide his clients with first-rate representation. William is a Certified Fraud Examiner and a Certified Inspector General Investigator and served as Associate Counsel for the Massachusetts Office of the Inspector General where he sought to prevent and detect fraud, waste and abuse of public expenditures.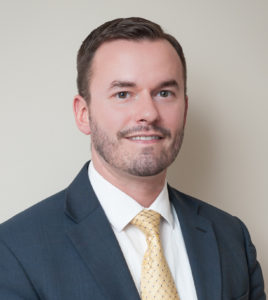 William received a B.S. from Endicott College, magna cum laude, and a J.D. from Suffolk University Law School with a certificate in BusinessLaw and Financial Services. Prior to attending law school, he served in the United States Coast Guard for more than six years. After completing a tour primarily focused on counter-narcotic operations in the Pacific Ocean, William returned to Boston where he served in the Logistics/Procurement Division of the Naval Engineering Support Unit. William can be reached at 781.997.1600 or wmorrissey@kcl-law.com