Robert Finkel has represented the owner of a self-storage facility real estate portfolio in connection with the buyout of a partner's interest, the closing on a $12 million defeasance, the refinancing of a mortgage loan, and a reworking of the company's corporate structure.
Robert has represented a tenant in connection with the purchase of a $4 million commercial retail building in Newton, Massachusetts; a seller in connection with the $16 million + sale of several commercial retail buildings in Allston and Norwood, Massachusetts; and a medical practice in connection with the refinance of existing financing on several medical office condominium units.
Robert and Milton Kerstein have represented a mid-size Massachusetts based psychology practice in connection with the sale of its practice to a national provider of behavioral healthcare services. In connection with the sale, Robert assisted with pre-deal planning and due diligence and negotiated transaction-related documents including the purchase agreement, a contingent payment agreement, an interim services agreement and a termination of a phantom stock and bonus agreement with a key employee. Milton assisted with the employment and compliance aspects of the transaction.
About Robert Finkel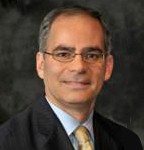 Robert has more than 20 years of experience in general business and corporate matters, real estate law, and non-profit law.
Working with entrepreneurs, Robert has substantial experience assisting clients with the launch, growth, and sale of their businesses. He has represented many clients in connection with business incorporation, LLC formation, shareholder agreements, equity financings, bank financings, contracts, asset and stock purchase agreements, employment agreements, and stock option plans. Robert has also assisted many clients with the acquisition, development, leasing, refinance and sale of commercial real estate. In addition, he advises non-profit foundations and public charities in establishing their organizations and provides advice on ongoing corporate issues.
Robert is Chair of the firm's Emerging Company Finance and Non-Profit Practice Groups and is a founding partner of KCL.