Kerstein, Coren & Lichtenstein is pleased to announce that Michael D. Tauer has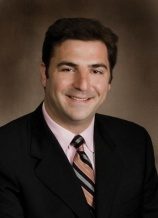 joined the firm as a partner. Michael has nearly fifteen years of litigation and business law experience representing plaintiffs and defendants in state and federal courts, as well as mediations and arbitrations. A skilled litigator, Michael works with his clients to understand their personal and business objectives in order to gain the best results possible.
"Michael's broad litigation background further strengthens our expanding firm. His practical approach and business acumen will be an asset to our clients," said Milton Kerstein, managing partner at KCL.
Michael's practice focuses on corporate governance, commercial and business disputes, compliance matters, management of limited liability entities and real estate disputes. He is experienced in all phases of litigation, including settlement negotiations, trials and appeals. Michael is often called upon to conduct internal investigations and to advise senior management and boards on business, compliance and employment matters.
Michael received his B.A. from the University of Pennsylvania and his J.D., magna cum laude, from Boston University School of Law. He was a law clerk for the Honorable Martha B. Sosman, Supreme Judicial Court of Massachusetts. Prior to joining KCL, he practiced at Glankler Brown, PLLC, a mid-size law firm in Memphis, TN.
Michael can be reached at 781-997-1600 or mtauer@kcl-law.com.