Please join us in welcoming Jenna R. Wolinetz to Kerstein, Coren & Lichtenstein, LLP. As a litigation associate at the firm,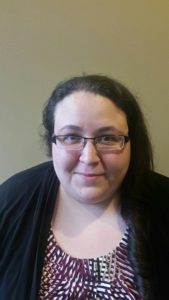 she will assist clients with all aspects of litigation in federal court, state court, and administrative cases. Ms. Wolinetz's experience includes representing individuals, small businesses, insurance companies and large multi-national corporations. Prior to joining KCL, she had her own private law practice.
Ms. Wolinetz represents plaintiffs and defendants in:
Business litigation
Contract disputes
Employment law
Probate and family law
Civil Litigation
Ms. Wolinetz received her BS, cum laude, from Northeastern University and her JD from Suffolk University Law School where she completed the Macaronis Civil Litigation concentration with distinction. She is a member of the Massachusetts Bar.
Jenna Wolinetz can be reached at 781-997-1600 or jwolinetz@kcl-law.com.