As a trained mediator and member of the American Arbitration Association's panel of construction mediators, Maury Lederman is often called upon to resolve construction disputes. He recently helped to settle a dispute between the general contractor and a subcontractor for a new office building involving claimed damages totaling $1.4 M.
The general contractor claimed that the subcontractor failed to complete its work within the time required by the subcontract, used improper "means and methods," was required to refund acceleration payments, and had failed to complete substantial punch list work.  The general contractor claimed damages of approximately $700,000 and denied that the subcontractor was entitled to recover anything.  The subcontractor denied all of the general contractor's claims and claimed a subcontract balance, including a $170,000 delay claim and extra work claims, of approximately $750,000.
In a series of telephone conferences over several months, counsel for the parties, with Maury's assistance, were able to narrow the issues but were unable to settle many major differences.  After a full day of mediation with the parties and their attorneys, the parties, with Maury's assistance, achieved a comprehensive settlement which addressed all of the many issues separating them.
About Maury E. Lederman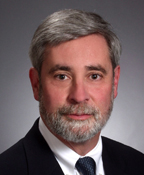 Maury Lederman has 35 years of experience in construction law and litigation. He represents all players in the construction industry: private and public owners and developers, construction managers, general contractors, subcontractors, designers, and materials manufacturers. His construction litigation and dispute resolution experience includes breach of contract, negligence, breach of warranty, defective work, disruption, delay, mechanic's liens, rights and obligations under performance, payment and lien bonds, public bid protests, and Chapter 93A violations.
Maury can be reached at 617-997-1610 or mlederman@kcl-law.com.