KCL is pleased to announce the successful conclusion of a difficult personal injury case. The case required extensive trial preparation including working with expert witnesses and using a focus group, as well as careful financial planning and the creating of a special needs trust. The client had been turned away by other attorneys who felt the case could not be won.
Background – Filing a Lawsuit Against the Manufacturer and Seller
Attorney Steven Coren represented a 41-year-old woman confined to a wheelchair. The Client was active socially and self-reliant to a large extent. In 2008 while operating her wheelchair on a smooth sidewalk surface the wheelchair suddenly stopped, catapulting Plaintiff onto the sidewalk and resulting in a spiral fracture of the left tibia, a left distal fibula fracture and a right distal tibia fracture. She severely lacerated her forehead and suffered a concussion and post-concussive effects. Physicians could not operate because the fragility of her bones prevented the use of screws and pins. Casts were put on both her legs, but the broken bones did not heal properly, and she has experienced permanent pain. She was unable to continue her employment. She became substantially depressed. Attorney Coren brought an action against both the manufacturer and the seller of the wheelchair.
Trial Preparation and Expert Testimony
Attorney Coren located an engineer at MIT who tested the wheelchair and opined that a short in the wiring caused the brakes to clamp onto the wheel or wheels, a condition that was not made known to a user by the manufacturer or seller of the wheelchair, and it was alleged that this was a dangerous defect and constituted negligent design.  The defense expert alleged that testing showed that an electrical disconnection did not result in the stopping of the wheels and that there was not sufficient force exerted to cause the Plaintiff to be thrown from the wheelchair. Attorney  Coren also located experts to testify that her injuries were permanent and that her treatment had caused Client to contract an intestinal disease.
Each side was prepared to offer experts on liability issues, medical issues as well as a lessening of Plaintiff's life expectancy due to her disease. On the eve of trial Plaintiff was prepared to dismiss her negligence count to prevent introduction of evidence on comparative negligence involving failure to use a seatbelt. Plaintiff's use of a focus group was extremely helpful in identifying the trial issues favorable and detrimental to Plaintiff's case. Plaintiff also found very helpful a Life Video for settlement presentation which presented various family members, friends and employer talking about plaintiff's pre-injury and post-injury conditions.
Settlement and Creation of a Special Needs Trust
The case settled on the eve of trial for $950,000. As the Client received SSDI, KCL prepared a Special Needs Trust and employed an expert to arrange for a structured settlement where the defense established an annuity for life, so it was not taxable to the Client and allowed her to continue to receive her SSDI and to continue to be eligible Medicaid assistance. Our client was very pleased as she had been told by other attorneys that there was no case. Our Client was a delightful lady and KCL was pleased to obtain a successful outcome for a very difficult case.
About Attorney E. Steven Coren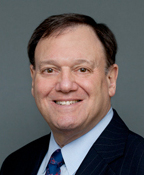 Attorney E. Steven Coren has more than 40 years of experience representing individuals and families in personal injury cases, divorce and family issues, and probate litigation.  As a civil litigator, he has appeared in most courts in Massachusetts and the United States District Court in Massachusetts. He is an approved mediator for the Middlesex Probate and Family Court and was formerly a Hearing Officer for the Board of Bar Overseers (2006-2012). Attorney Coren is Chair of the firm's Personal Injury practice group and a founding member of the firm.