Massachusetts Lawyers Weekly (MLW) recently published Steve Coren's letter to the editor applauding Amy Katz's article "Mentorships: Giving back to the next legal generation." The article, which appeared in MLW on August 24, highlighted the importance of mentoring for less experienced attorneys and also noted that mentoring attorneys often find they are sharpening their own skills in the process while experiencing a sense of personal fulfillment. As a long-time mentor to legal professionals, Steve notes in his September 7 letter that he has been richly rewarded by the satisfaction in helping less experienced attorneys avoid the pitfalls of practice through mentoring. His letter says "I believe mentoring is one of the most important contributions experienced attorneys can make to the practicing bar."
One of Steve's passions is mentoring less experienced attorneys. Steve recalls that when he started out it was difficult to find more experienced attorneys who were willing to share their knowledge and advice. Over the years he has mentored law students and younger or less-experienced attorneys. He initiated the Mentoring Program with the Massachusetts Academy of Trial Attorneys (where he serves on the Board of Governors) and is Chairperson of the Mentoring Section. MATA pairs its more seasoned attorneys with lesser experienced attorneys on an on-going basis. Steve also mentors attorneys through the Massachusetts Bar Association. Steve encourages more experienced attorneys to give their time as mentors. Most mentors find it very rewarding. Steve was delighted to see the Mass. Lawyer's Weekly article on mentoring and was pleased that MLW chose to print his letter of positive comment in its September 7, 2020 issue.
About Attorney E. Steven Coren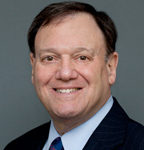 Attorney E. Steven Coren has more than 40 years of experience representing individuals and families in personal injury cases, divorce and family issues, and probate litigation. As a civil litigator, he has appeared in most courts in Massachusetts and the United States District Court in Massachusetts. He is an approved mediator for the Middlesex Probate and Family Court and was formerly a Hearing Officer for the Board of Bar Overseers (2006-2012). Attorney Coren is Chair of the firm's Personal Injury practice group and a founding member of the firm.