Steve Coren presented at the Massachusetts Bar Association Program "Practicing with Professionalism" on March 17. The program is a requirement for all newly licensed lawyers in Massachusetts. Steve's session "Professionalism, Civility, and Maintaining a Principled Mindset" covered topics including developing effective communication with clients and colleagues, dealing with opposing counsel and self-represented parties, strategies for finding a professional voice and navigating workplace culture, and getting clients on the same page and setting expectations. In addition, Steve provided advice to new lawyers about how to handle being harassed by more experienced counsel, how to break bad news to clients, and what to do after making a mistake.
About Attorney E. Steven Coren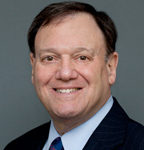 Attorney E. Steven Coren has more than 40 years of experience representing individuals and families in personal injury cases, divorce and family issues, and probate litigation. As a civil litigator, he has appeared in most courts in Massachusetts and the United States District Court in Massachusetts. He is an approved mediator for the Middlesex Probate and Family Court and was formerly a Hearing Officer for the Board of Bar Overseers (2006-2012). Attorney Coren is Chair of the firm's Personal Injury practice group and a founding member of the firm.