Steve Coren received the Massachusetts Academy of Trial Attorneys (MATA) 2022 President's Award for his contributions to MATA at the organization's annual dinner in May 2022. Steve has been a member of MATA's Board of Governors since 2013 and serves as the Mentoring Committee Chair. This is the third time Steve has received the award in the past eight years.
About Attorney E. Steven Coren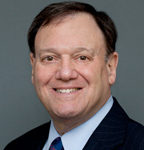 E. Steven Coren has more than 40 years of experience representing individuals and families in personal injury cases, divorce and family issues, and probate litigation. As a civil litigator, he has appeared in most courts in Massachusetts and the United States District Court in Massachusetts. He is an approved mediator for the Middlesex Probate and Family Court and was formerly a Hearing Officer for the Board of Bar Overseers (2006-2012). Attorney Coren is Chair of the firm's Personal Injury practice group and a founding member of the firm.