KCL partner Steve Coren will present along with distinguished judges and practitioners in the field of family law at MetroWest Legal Services' (MWLS) complimentary Probate & Family Court Lawyer for the Day Training. The two-session, hybrid program will take place virtually via Zoom on November 10 and in-person on November 15. Different topics will be covered at each session. The program will train new attorneys, or established family law practitioners, in legal areas commonly seen during MWLS' Family Law – Lawyer for the Day (LFD) Sessions, including divorce, paternity, guardianship, grandparent visitation and more.
Get the details and register today.
About Attorney E. Steven Coren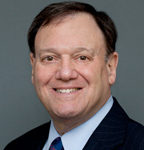 Attorney E. Steven Coren has more than 40 years of experience representing individuals and families in personal injury cases, divorce and family issues, and probate litigation. As a civil litigator, he has appeared in most courts in Massachusetts and the United States District Court in Massachusetts. He is an approved mediator for the Middlesex Probate and Family Court and was formerly a Hearing Officer for the Board of Bar Overseers (2006-2012). Attorney Coren is Chair of the firm's Personal Injury practice group and a founding member of the firm.