Steve Coren's article "Financial statements: the importance of being earnest" was featured in the March 2021 issue of the MATA Journal. In the article Steve stresses the importance of accurate and complete financial statements during divorce proceedings, citing Gexler v. Roberts, 92 Mass. App. Ct. 1109 (2017), which involved a complaint for property assignment of a marital asset filed by Roberts 13 years after the parties initial separation agreement. The marital asset at issue was Gexler's pension, which was listed as "NONE" on the financial statement at the time of the divorce judgment. After a trial involving the allegations in the 2014 complaint, the trial court found the issue of the pension had not been litigated and the doctrines of res judicata and collateral estoppel did not apply. The Appeals Court affirmed the decision. Read Steve's article for a complete analysis of the case.
About Attorney E. Steven Coren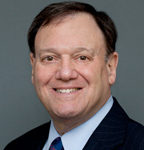 Attorney E. Steven Coren has more than 40 years of experience representing individuals and families in personal injury cases, divorce and family issues, and probate litigation. As a civil litigator, he has appeared in most courts in Massachusetts and the United States District Court in Massachusetts. He is an approved mediator for the Middlesex Probate and Family Court and was formerly a Hearing Officer for the Board of Bar Overseers (2006-2012). Attorney Coren is Chair of the firm's Personal Injury practice group and a founding member of the firm.