In a letter to the editor of Massachusetts Lawyers Weekly, E. Steven Coren said,
"I read with amazement the decision in Frasca v. Frasca, 93 Mass. App. Ct. 1101 (2018), that a Probate & Family court judge assigned a percentage of a future inheritance of a spouse to the other spouse."
Steve has 40 years of experience representing clients in probate litigation, divorce and family law issues, and personal injury cases. He is an approved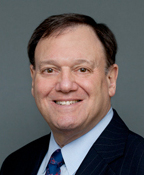 mediator for the Middlesex and Norfolk Probate and Family Courts where he is appointed to mediate divorce actions and probate disputes. Steve has handled numerous inheritance issues over the years.
Citing Davidson v. Davidson, 19 Mass App. Ct. 364, 369 (1985); Zeh v. Zeh, 35 Mass. App. Ct. 260, 264 (1993), "When interests are properly characterized as mere expectancies… they may not be included in the divisible estate of the divorcing parties" and his years of experience, Steve said, "How a court could arrive at this decision is beyond my comprehension."
Read the full Massachusetts Lawyers Weekly editorial here (subscription required).
Steve can be reached at 781-997-1561 or scoren@kcl-law.com.