Due Process and Educational Services
From schoolyard pranks to serious offenses, students facing disciplinary action in Massachusetts public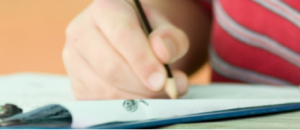 and charter schools have a right to due process and educational services.
New Procedures for Suspending or Expelling Students
Massachusetts schools used to have a Zero Tolerance policy, which resulted in thousands of students being suspended and expelled. As of July 2014, new procedures for suspending or expelling students in grades K-12 were implemented, ensuring that students receive fair treatment and access to academic services.
If your child is facing suspension or expulsion for allegations other than drug use, possession or sale,  assault, or a felony charge, public and charter schools must follow M.G.L. Ch. 71 §37H3/4. The major provisions of the law provide the following:
Exclusion should be the last resort. Schools must try alternatives to exclusion before expelling a student.
Students and parents are to be included in the process. Schools are required to provide a written explanation of the why the student is being excluded from school, and for how long. The explanation must be in the student's primary language, and the student and their parents must have an opportunity to meet with the school to discuss the situation. Students also have a right to be represented by counsel in the process.
Students have the right to appeal. A formal appeals process exists for students excluded for 10 or more consecutive school days.
Exclusions may not exceed 90 school days.
Students must continue to receive educational services during long-term exclusions. Schools must provide alternative educational services to students excluded for 10 consecutive days or more. Services may include tutoring, online learning, or alternative placement.
Students are allowed to make academic progress during short-term exclusions. Students are allowed to make up work, take tests, complete projects, etc. while excluded from school.
Schools must report exclusion data to the Department of Elementary and Secondary Education. DESE must post exclusion data annually.
Whether your child has engaged in minor or major misconduct, or whether he or she is accused of engaging in such misconduct, Kerstein, Coren & Lichtenstein's attorneys can help students and parents understand their legal rights in school disciplinary matters, and prepare for disciplinary hearings. We are passionate about and dedicated to assisting students and their families.
About the Author: Andra J. Hutchins has 20 years of experience representing students and families in the areas of special education, school discipline, suspensions and expulsions, and child placement. Her practice also includes domestic relations, employment law, business litigation and professional licensure matters.