Financial Matters in the Home
In my most recent interviews with post divorced individuals I asked the question, "Now that you have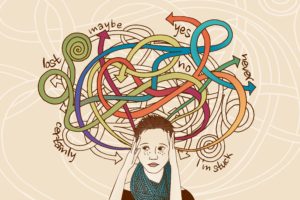 been through the divorce process and if you could offer just one piece of advice to those considering divorce, what would you say?"  The answer is get educated – understand your financial situation and prepare for how you will support yourself after your divorce.
Even for those married couples not contemplating divorce, it is important that both spouses educate themselves regarding the financial matters in the home.  One person should not be solely responsible for all financial decisions as there is no guarantee that life will continue on the same forever.
What You Should Know About Your Finances
Education and preparation can be as simple as asking yourself the following questions:
What financial statements arrive in the home on a monthly basis and do I understand them;
If you own a home, is there a mortgage on the home and if so how much do you owe;
What are the outstanding credit card debts;
Do you have any other loans;
Where does the money come from each month to support and run the household;
Do you review and understand your joint tax return that is filed each year;
Are there life insurance policies in place and if so who are the beneficiaries;
Do you have a will and/or a trust that designates where your assets will go in the event of death;
Will you be able to support yourself in the event of divorce;
Educated! Do not be afraid to consult with a divorce attorney to discuss your financial situation. Many offer a free consultation and will welcome your questions.
Related blog posts
I Wish I Had Known…Advice for Adjusting to New Custody and Parenting Plans