A WBUR analysis of state data shows that 603 kindergarten and pre-kindergarten students were suspended from Massachusetts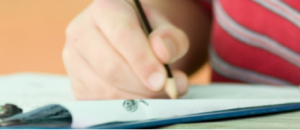 public and charter schools in the 2014-15 school year. Reasons for the suspensions included hitting, disrupting, disrespecting, throwing things, and fighting.
Suspending children that young raises a host of questions for us, including whether the child's due process rights were followed. In Massachusetts, the law requires principals to notify superintendents in writing before any student in kindergarten, first, second or third grade receives an out-of-school suspension.
If your child has been suspended from a Massachusetts public or charter school, contact our law office to speak with one of our experienced Education Law attorneys. We can explain your rights and advocate on your child's behalf.
WBUR story: Mass. Had Hundreds Of Suspensions Last Year — In Kindergarten And Pre-K