KCL attorney Andra J. Hutchins recently prevailed on behalf of her client, an education consulting firm, in a case involving unemployment assistance.
A former employee of the consulting firm applied for unemployment benefits in Massachusetts, though she was a resident of Tennessee, and performed almost all of her work in Tennessee. After KCL's client prevailed at the initial hearing with the Division of Unemployment Assistance, then at the Board of Review, the former employee appealed the decision to state court. After oral argument, the judge upheld the decision of the Board of Review, and found that the former employee was not entitled to unemployment benefits in Massachusetts, as her base of operations was in Tennessee, and she, therefore, was not an employee of the consulting firm in Massachusetts.
About Andra J. Hutchins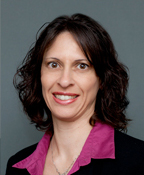 Andra J. Hutchins has 20 years of experience representing employees, individuals, families, and health care professionals in employment law, business litigation, professional licensure, education law, and domestic relations matters. She represents both employees and management in employment related issues, including discrimination, enforcement or defense of non-competition agreements, and wrongful termination cases. Ms. Hutchins can be reached at ahutchins@kcl-law.com or 781-997-1564.