Attorney Robert Finkel has been elected Vice-Chair of the City of Newton's Economic Development Commission.The Economic Development Commission's mission is to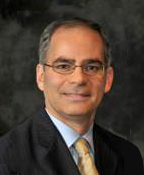 promote and develop business and industry for the purpose of strengthening the local economy, providing jobs, and expanding the City's tax base. The Commission promotes, assists, and encourages existing and new business, industry, and commerce in Newton and advises and makes recommendations to City officials and staff. Robert, who has served on the Commission since 2012, is particularly proud of the Commission's role in support of bringing the global startup accelerator MassChallenge to Newton during the past year.
Robert Finkel has more than 20 years of experience in real estate law, general business and corporate matters, employment law and non-profit law. He is Chair of the firm's Emerging Company Finance and Non-Profit Practice Groups and is a founding partner of the Wellesley-based law firm, Kerstein, Coren & Lichtenstein.