COVID-19 has upended life as we know it, but this fall, the focus of many will be on the education system – both public and private, secondary and higher education. Now that schools and colleges have reopened, and after a summer where secondary and college administrators and teachers were faced with incredibly difficult decisions, we are witnessing the many obstacles that students of all ages are facing, academically and socially. As teachers and administrators grapple with the numerous public health concerns associated with reopening schools and colleges, parents of special education students – many of whom will be learning at least partly remotely – are wondering how their children will keep up with their schoolwork without in-person assistance, as some special education students were already struggling in an environment that places a premium on independence. Even for students who will be attending four days a week, the challenge may be reintegrating into brick and mortar learning after a spring of remote learning. IEPs are roadmaps that address a student's disability, mostly by requiring accommodations and in-person assistance and instruction. Many students with learning disabilities do not have the tools required to complete work in a remote setting, even with video instruction.
In the meantime, college students are learning hard lessons when their innate desire to socialize conflicts with their college's new safety protocols. Many universities have already dismissed students who have been caught partying, in violation of the COVID safety contract that almost all students were required to sign before moving back onto campus. College handbooks have always contained codes of conduct and honor codes, encompassing rules related to substance use, plagiarism, harassment, and general conduct. Now, there are rules for living and learning on campus during COVID, which generally prohibit most student gatherings. Though a student disciplined due to COVID violations has the same rights of appeal as a student disciplined for other conduct violations, these new rules present unique challenges for young adults. The rules have also specifically been brought to students' attention prior to moving into dorms (including hotels repurposed as dorms), unlike the other rules codified in a college's handbook, which many students admit to not thoroughly reading prior to matriculation.
Though students are faced with new challenges, schools and colleges are still required to adhere to special education regulations and due process. If your student needs assistance, please contact Andra Hutchins to discuss your matter.
About Andra Hutchins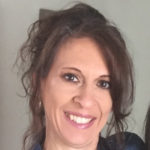 Andra J. Hutchins has over 20 years of experience representing students and families in the areas of education law, including special education, school discipline, suspensions and expulsions, bullying, and child placement. Her practice also includes domestic relations, employment law, business litigation and professional licensure matters. Andra can be reached at (781) 997-1600 or at ahutchins@kcl-law.com.