Andra Hutchins was quoted in "School bathroom closures statewide drive rising tensions, pushback" in The Boston Globe on June 26, 2022. The article discusses increasing restrictions on students' access to bathrooms, as administrators keep more restrooms locked and off limits for more of the school day to curb teen vaping, stop vandalism and prevent fights. The increasing restrictions have elicited an outcry from students and parents across the state and have led to heated debates at school committee meetings and in online forums. Andra noted that state law requires that all students have access to restrooms that are sanitary, safe, and adequate, but the law does not specify how many bathrooms must be available per student, except in the case of special education schools.
About Andra Hutchins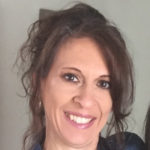 Andra J. Hutchins has 20 years of experience representing individuals, families, employees and health care professionals in education law, domestic relations, employment law, business litigation and professional licensure matters. Andra's practice is focused on helping people in complex legal and emotionally charged situations receive fair and equitable treatment. She understands the laws and regulations and is a strong advocate for her clients in both the courtroom and at the negotiating table.