Kerstein, Coren & Lichtenstein LLP is pleased to announce that partner E. Steven Coren has been reappointed to the Board of Governors of the Massachusetts Academy of Trial Attorneys ("MATA") for the 2019-2020 year and will continue to chair the organization's Mentoring Committee. MATA is a state-wide organization whose members are leading Massachusetts attorneys who represent victims in personal injury cases and practice family and employment law. MATA was instrumental in getting the new Massachusetts voir dire statute signed. The law allows attorneys to question prospective jurors in the jury selection process, a responsibility that previously fell exclusively to judges. KCL congratulates Steve on his reappointment.    
About Attorney E. Steven Coren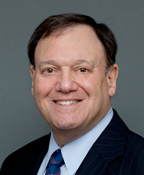 Attorney E. Steven Coren has more than 40 years of experience representing individuals and families in personal injury cases, divorce and family issues, and probate litigation. As a civil litigator, he has appeared in most courts in Massachusetts and the United States District Court in Massachusetts. He is an approved mediator for the Middlesex Probate and Family Court and was formerly a Hearing Officer for the Board of Bar Overseers (2006-2012). Attorney Coren is Chair of the firm's Personal Injury practice group and a founding member of the firm.