KCL partner Andra Hutchins recently settled a case for a student against a prominent Massachusetts college and was able to negotiate a significant settlement without filing suit against the school.
About Attorney Andra Hutchins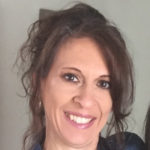 Andra J. Hutchins has over 20 years of experience representing students and families in the areas of education law, including special education, school discipline, suspensions and expulsions, bullying, and child placement. Her practice also includes domestic relations, employment law, business litigation and professional licensure matters. Andra can be reached at (781) 997-1600 or at ahutchins@kcl-law.com.