KCL partner Steve Coren presented at Metrowest Legal Services (MWLS) virtual Divorce Basics Training Seminar on August 31. The five-part program, which is sponsored by MWLS and Community Legal Aid (CLA), provided attorneys with training in the basics of divorce law and covered everything from the initial client interview and starting a probate court matter to motions and temporary orders, child custody and parenting plans, child support, alimony, property division, discovery, negotiation strategies, pretrials and more. Steve's presentation focused on how to draft and negotiate separation agreements.
The program is part of MWLS' effort to help families who have been impacted by the coronavirus pandemic, which has put a strain on marriages and resulted in an increase in domestic violence. The program is free, however, attorneys must commit to accept at least two pro bono family law cases for MWLS or CLA in the coming year. The five-part program was held on August 17, 19, 24, 26 and 31.
About Attorney E. Steven Coren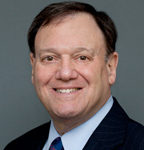 Attorney E. Steven Coren has more than 40 years of experience representing individuals and families in personal injury cases, divorce and family issues, and probate litigation. As a civil litigator, he has appeared in most courts in Massachusetts and the United States District Court in Massachusetts. He is an approved mediator for the Middlesex Probate and Family Court and was formerly a Hearing Officer for the Board of Bar Overseers (2006-2012). Attorney Coren is Chair of the firm's Personal Injury practice group and a founding member of the firm.