Kerstein, Coren & Lichtenstein is pleased to announce that Maury E. Lederman has joined the firm. Mr.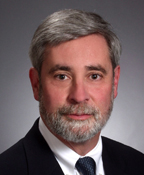 Lederman will lead the Construction Law Practice. He joins the firm from Murtha Cullina LLP where he was a partner.
"Maury is a trusted advisor and seasoned litigator. His experience in all phases of the construction process, from contract negotiation through dispute resolution, will provide our clients with industry expertise and insight," said Milton Kerstein, managing partner at KCL.
With more than 35 years of experience in construction law and litigation, Mr. Lederman represents all players in the construction industry. His clients include public and private owners and developers, construction managers, general contractors, subcontractors, designers, and materials manufacturers. Mr. Lederman represents clients in contract preparation and negotiation, problem-solving and preservation of rights during construction, and all types of dispute resolution: mediation, arbitration and litigation.
Admitted to practice law in Massachusetts, Mr. Lederman regularly appears before the Massachusetts State and Federal Courts and the American Arbitration Association. He is a trained mediator and a member of the American Arbitration Association's construction industry mediators' panel. He regularly speaks and writes on construction law issues and conducts seminars for clients to assist them in addressing law and business related issues and goals.
Mr. Lederman has been named to the Best Lawyers in America list and New England Super Lawyers list in the areas of construction law and litigation.
Maury can be reached at 781-997-1610 or mlederman@kcl-law.com.