KCL partner Tristan Colangelo has been appointed to the Town of Weston Zoning Board of Appeals. As an Associate Member, Tristan will apply his knowledge and experience handling land use cases to vote on requests for building variances from the Town's Zoning By-Law, comprehensive permits under G.L. c. 40B, special permits, appeals from decisions of the building inspector, and requests to alter or extend pre-existing, non-conforming structures.
About Tristan P. Colangelo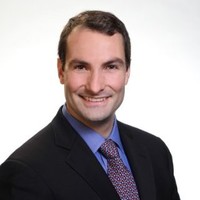 Tristan P. Colangelo is an experienced litigator who works to strategically resolve disputes favorably for his clients – including taking cases to trial when necessary. He has experience representing individuals and companies in state and federal courts at both the trial and appellate level. Tristan regularly litigates commercial and business disputes; breach of contract claims; employment issues such as claims of discrimination and violations of non-compete and non-solicit agreements; real estate and land use issues; Chapter 93A consumer protection actions and abuse prevention hearings (commonly known as restraining orders). He also represents contractors and landowners in disputes involving real estate development and resolves landlord/tenant disputes.