Robert Finkel Congratulates Client Park-9 Dog Bar on Their Grand Opening
KCL attorney Robert Finkel is pleased to congratulate our client, Park-9 Dog Bar on the grand opening of their Everett, Massachusetts location.
Park-9 is  a new, innovative dog park and drinking establishment featuring two full-service bars, an indoor dog park, engaging dog daycare and special events such as Golden Retriever and Dachshund Meet-Ups. Park-9 describes the venue as a place "Where dogs bring their humans."
For more information, visit the Park-9 Dog Bar website and read The Boston Globe article "New England's First 'Dog Bar' (!) Comes to Everett" (subscription required).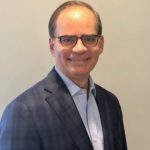 About Robert Finkel
KCL partner Robert Finkel represented Park-9 in connection with the lease of their inaugural location and provides ongoing corporate counsel. With more than 20 years of experience in real estate law, general business and corporate matters, employment law and non-profit law, Robert has assisted many clients with the acquisition, development, leasing, refinance and sale of commercial and residential real estate properties. He also has substantial experience working with entrepreneurs and assisting with the launch and growth of their businesses. Robert's clients are based in Massachusetts, throughout the U.S. and worldwide.