Attorney E. Steven Coren represented a client in a case involving invasion of privacy and emotional distress claims against the client's ex-husband and his sister-in-law for unlawfully accessing and disseminating her highly confidential psychiatric records.
By way of background, the firm's client was psychiatrically hospitalized for one week in 2001 when her husband told her he was leaving her for someone else. In 2012, she brought a post-divorce contempt complaint to establish a new child visitation schedule. That same year, her ex-husband's sister-in-law who worked for a sports medicine clinic illegally accessed the client's 2001 psychiatric records and provided them to the client's ex-husband. The ex-husband brought the documents to a meeting with the guardian ad litem (GAL) who was appointed by the court to investigate the facts in the post-divorce contempt case because it involved the care and custody of minor children. Though the GAL refused to accept the medical documents from the ex-husband, she nevertheless had the ex-husband read the discharge diagnoses and the GAL included the discharge diagnoses in her notes. The GAL published the information in her report without getting authorization from the firm's client or notifying her that she intended to use the information in the post-divorce contempt case, a violation of GAL standards. As a result, the client suffered emotional distress and filed a lawsuit against her ex-husband, his sister-in-law and the GAL, alleging invasion of privacy and the intentional infliction of emotional distress.
Attorney Coren tried the case before a jury and received a verdict in favor of the firm's client. The jury found the client suffered from emotional distress and awarded damages against the ex-husband, his sister-in-law and the GAL totaling $92,800 with interest. This case is significant as emotional distress damages typically awarded by juries are minimal. Young v. McDonough et al, Boston Municipal Court; No. 2015 01 CV 1523 (2019).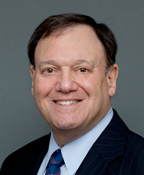 About Attorney E. Steven Coren
Attorney E. Steven Coren has more than 40 years of experience representing individuals and families in personal injury cases, divorce and family issues, and probate litigation. As a civil litigator, he has appeared in most courts in Massachusetts and the United States District Court in Massachusetts. He is an approved mediator for the Middlesex Probate and Family Court and was formerly a Hearing Officer for the Board of Bar Overseers (2006-2012). Attorney Coren is Chair of the firm's Personal Injury practice group and a founding member of the firm.