Andrew Hyams presented at the Massachusetts Psychiatric Society's annual day-long program, "Risk Avoidance & Risk Management Conference" on March 11. The program focused on timely and relevant risk management issues facing psychiatrists in private practice.  Andrew's part of the program was on avoiding Board of Registration in Medicine complaints and how to navigate involvement with the Board.  The program hosted 184 registered attendees.
About Andrew Hyams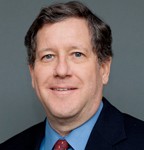 Andrew L. Hyams specializes in representing physicians and other health professionals in licensing and disciplinary matters before their respective regulatory boards. He served as the General Counsel at the Massachusetts Board of Registration in Medicine for five years. Andy has also been Deputy General Counsel at the Boston Public Health Commission. He is admitted to practice in Massachusetts and New York.
Andy can be reached at ahyams@kcl-law.com or 781-997-1566.