Down Under School of Yoga and Life Alive have opened a new joint concept location together in Harvard Square under the name Life Alive + Down Under at 22 John F. Kennedy St., with Down Under contributing two yoga and meditation studios, an Ayurvedic consultation and massage room, changing rooms and showers; and Life Alive contributing 100 seats spread throughout a cafe, lounge and beverage bar, all set around an open kitchen.
Down Under School of Yoga and Life Alive will be opening a second location in the South End at the corner of Tremont and Berkley Streets in May.
Attorney Finkel represented Down Under School of Yoga in connection with the negotiation of commercial subleases for the properties and also provided general business representation.
For more information, please visit https://www.downunderyoga.com/life-alive-collaboration and https://www.boston.com/food/restaurants/2022/02/25/life-alive-down-under-yoga-cambridge-south-end.
About Robert Finkel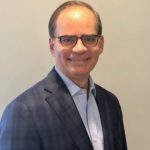 Robert Finkel has more than 20 years of experience in real estate law, business and corporate law, employment law and non-profit law.  Working with entrepreneurs, Robert has substantial experience assisting clients with the launch and growth of their businesses. Robert enjoys working closely with clients to help bring their transactions to a successful conclusion, whether it's the purchase, leasing, refinance or sale of real estate; the purchase, financing, or sale of a business; or other transactional, contractual or employment matters.
A founding partner of KCL, Robert is Chair of the firm's Emerging Company Finance and Non-Profit Practice Groups.