Fifteen years ago, environmental and real estate attorney Neal Glick reminded his client, a trust, of the statutory requirement to preserve and extend a set of land use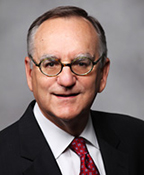 restrictions that benefited the client's land.
Fast forward to 2015, when a developer sued the client in Massachusetts Land Court, seeking a declaration that the restrictions were obsolete.  The result?
Avoiding a costly trial, Neal was able to negotiate a settlement agreement in favor of his client. The developer ended up paying the client multiple six-figures, a new set of 50-year restrictions on the property were imposed and the developer agreed to confirm that his property was a dues paying member of the client.
There are many nuances to land use and environmental law. An experienced attorney specializing in Massachusetts land use law and knowledgeable about the enforceability of restrictions, including those for conservation and tax purposes, can help you to protect your property and structure your transactions to ensure that you meet your goals.
Neal B. Glick is a partner at Kerstein, Coren & Lichtenstein LLP in Wellesely, MA. His practice focuses  on commercial real estate transactions, development, zoning, environmental and land use matters, renewable energy, affordable housing, commercial lending and loan servicing. He represents developers, owners, individuals, lenders, land trusts and associations as well as community groups. Neal can be reached at nglick@kcl-law.com or 781-997-1600.